A little over a year ago, my client, Laura Meidinger, contacted me about fitness training.  She is 51 years old, 5'2, and a year ago, weighed about 190 lbs.  She had just quit smoking a few weeks before, and decided it was time to change her life.  She wanted me to help.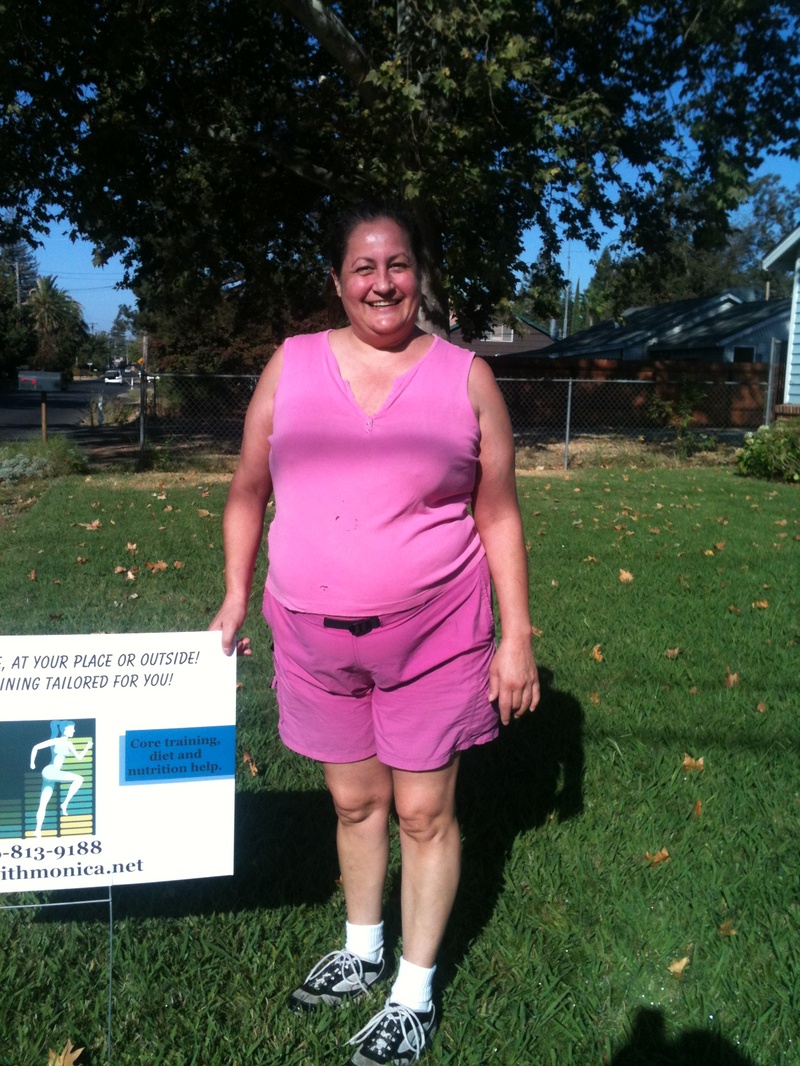 Laura had never really focused on exercise or diet.  Like many people close to her age, she ate and drank what she wanted.  As with most people, it finally caught up with her.
As part of her plan, we started with her diet. To change her old habits, we decided she should try the juice fast I recommend on my juice fast page.  Neither Laura nor I had any idea how long she would last on the fast, but her intention was to go at 30 days.  She made it an amazing 24 days!  During the fast, she lost just over 16 lbs.  More importantly, it helped her to reset her eating habits away from processed foods and too much meat.  
When she was getting ready to end her fast, I came to her house and we fixed some meals from my website that would insure that she transitioned smoothly to a whole food, plant based diet.  She had decided to follow my recommendations completely and see how she felt. 
I never expected what happened next!  She felt so much better as a result of changing her diet, she eventually decided that she would remain a vegan!  I am not even completely vegan!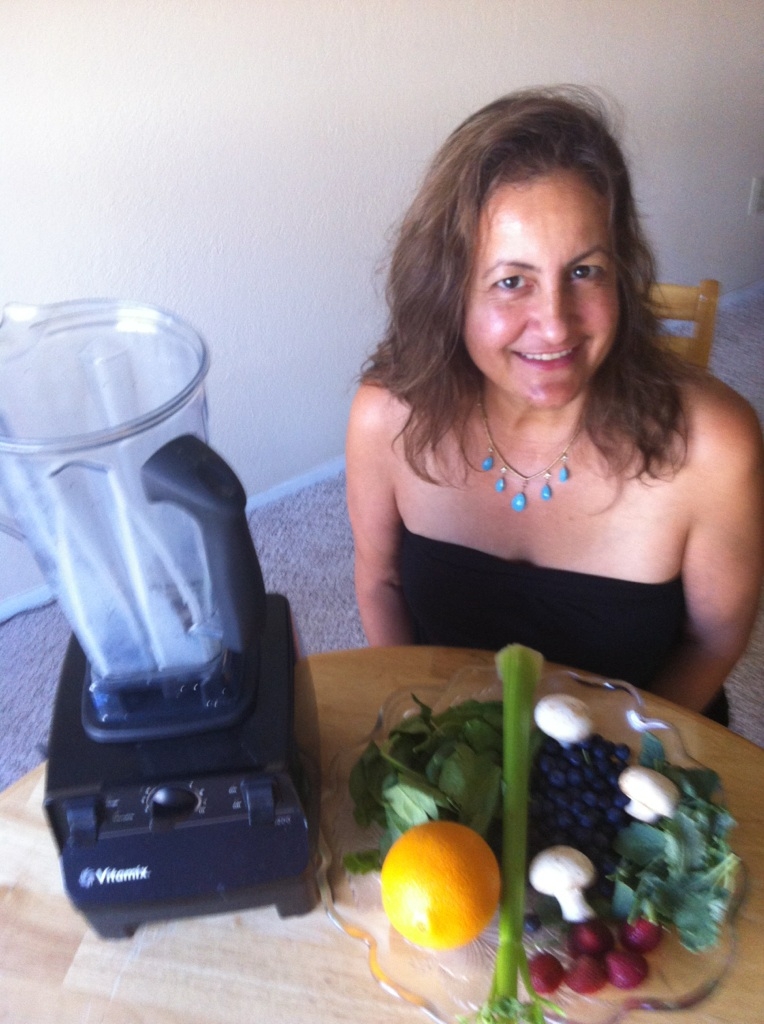 For her exercise program, we did cardio/respiratory stuff like biking and running.  Mostly running, and not necessarily by choice in Laura's book! But she could see that it was helping so she pressed on with my encouragement!!
You could hear Laura coming for a long time before you saw her as she ran on the American River Bike Trail. Sometimes it was her laughter at herself you heard; sometimes it was her telling me how much she "loved" me as I made her run for the very first time in her life; and, sometimes, it was her "smoker's wheezing" breath you heard as she tried to run a few hundred feet.
After a few weeks of running we clocked her time at the American River College track at 12:20 mile.  Not bad for a beginner! 
After a year of training how is she doing?
Last timed mile was 7:54

Completed the Reno/Tahoe Odyssey, a 178 mile relay race with me and  a group of friends 

Santa Rosa Half Marathon completed in 2:06 hours

8 mile, Rock the Eighties run
Laura's medals so far...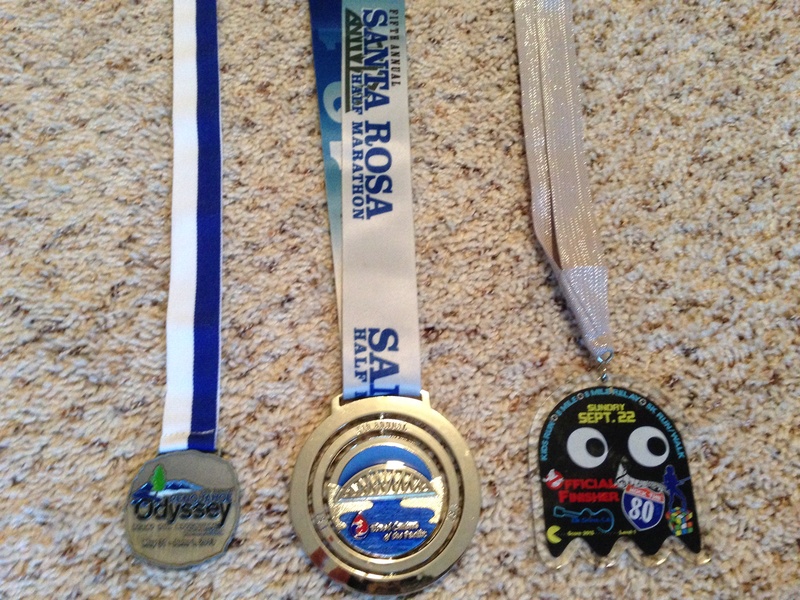 Laura after the Santa Rosa Half Marathon...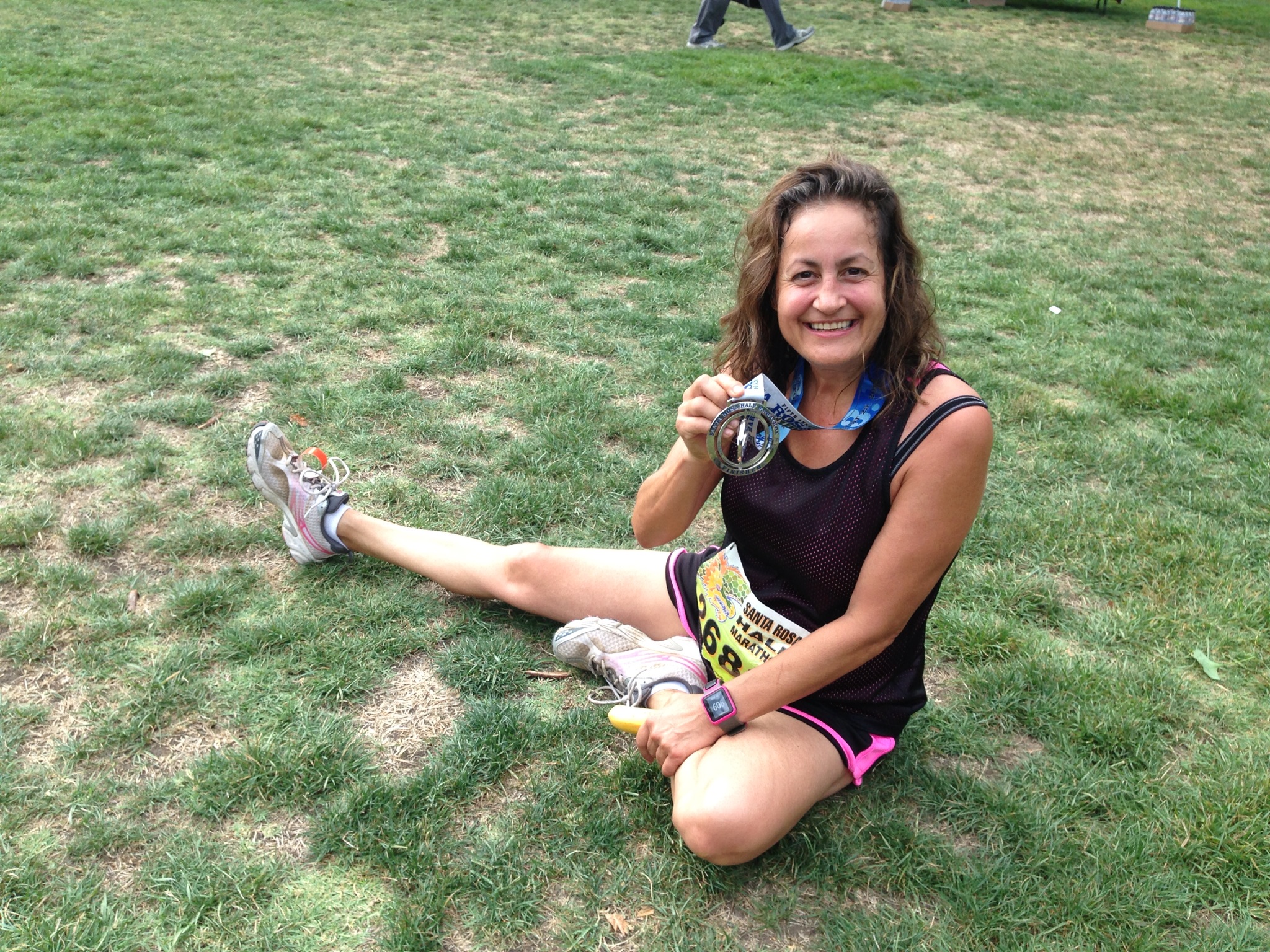 Laura still wants to lose about another 10 or 12 lbs, but I wanted to share her inspiring story after 1 year to show it is possible to transform your life at any age or weight!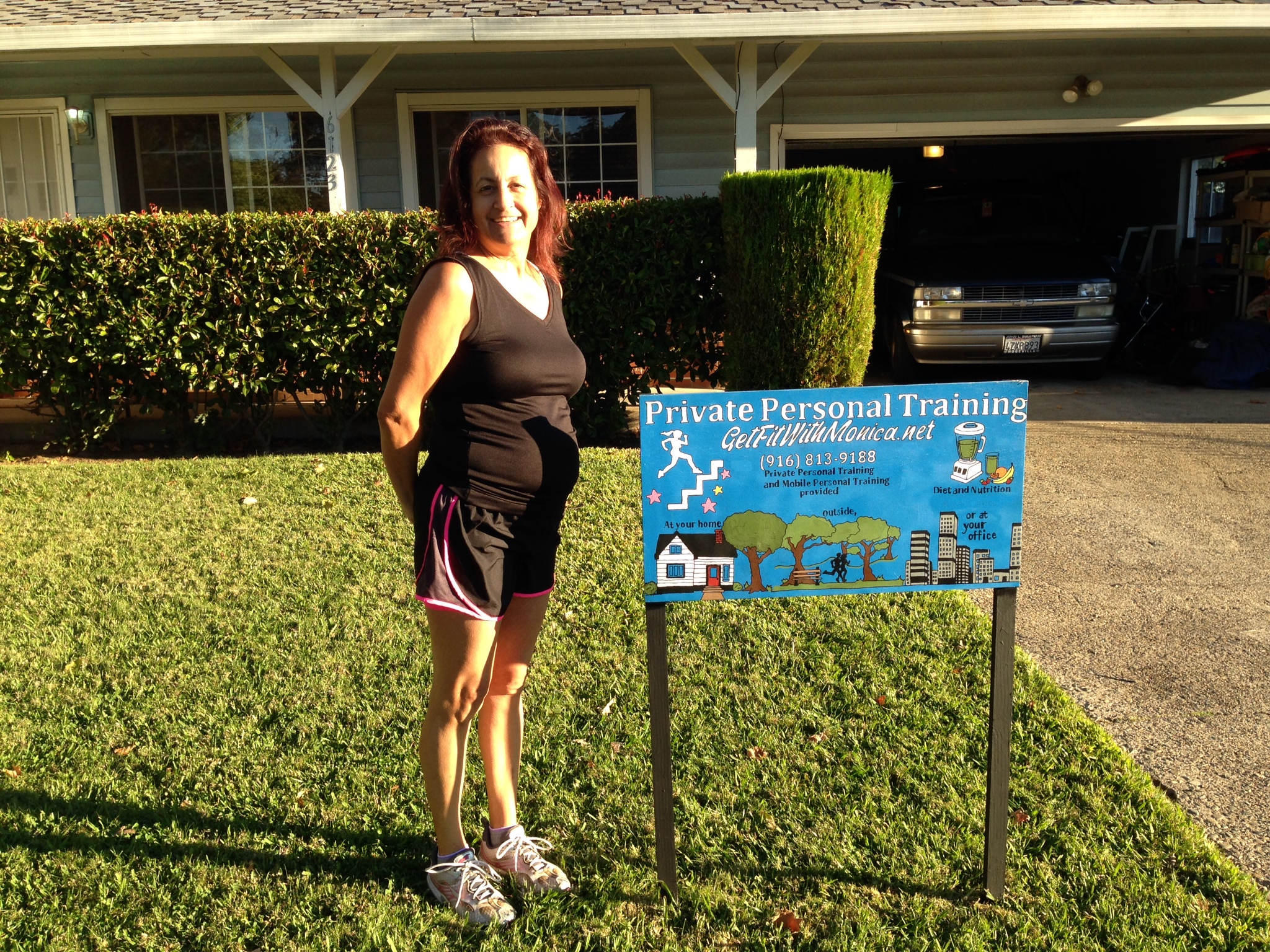 Don't worry...she will do it!! 
I will keep you up to date with her story (and others) on my commercial Facebook page, Find me on Facebook, Get Fit with Monica!