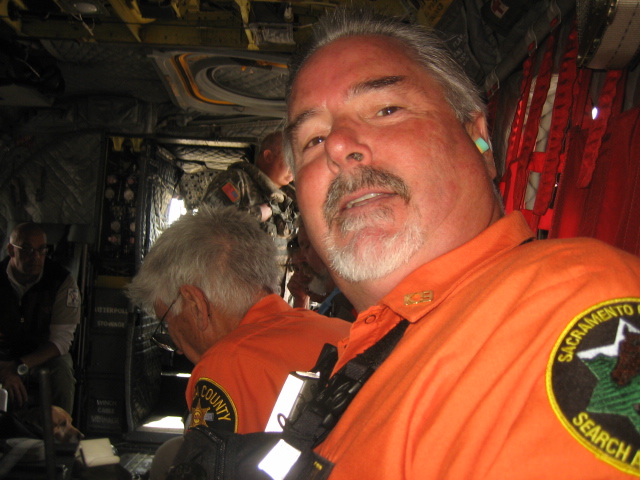 Terry on a search and rescue mission before weight loss
*Note: The positive results that Terry experienced were not simply due to his weight loss, but also because he chose a nutrient rich, plant based diet. Doing this gives him the fuel he needs to sustain a vigorous work-out routine.
My client, Terry, loved red meat. In fact, any kind of meat was good with him. If you said, "Terry, would you ever become a vegan?" he would laugh at the idea! Terry's typical day consisted of the following meals:
Breakfast: Three fried eggs, bacon, and toast with butter and jelly, or doughnuts (and he always had seconds).
Lunch: Sandwich or leftovers from his previous dinner until he was full.
Dinner: A big steak, chicken, or pork; a loaded potato or other starch and bread; and very small portion of vegetables (he hated vegetables.). He rarely ate fruit—maybe an apple a week.

 

Evening: Lots of red wine (on weekends, any type of alcohol) and ice cream or yogurt.

 

Not surprisingly, at 62 and after years of eating this way, Terry weighed 231 pounds, had an overall cholesterol reading of 249, and was on several medications for both blood pressure and heartburn. As for exercise, Terry had been active in the past, but was not doing much now. His poor diet had pretty much taken over his body, and he certainly did not have the strength to exercise. But the defining moment came for Terry when he was diagnosed with gout, a form of inflammatory arthritis, in his big toe. Apparently this can be quite painful, and Terry found himself essentially crippled by the gout and unable to go to work.
This down time, and the subsequent loss of work, afforded him the time to research his gout problem. The advice that kept coming up in his research was to change his diet to plant-based foods and stop eating red meat and alcohol, especially red wine.

Terry, being a strong-willed individual, decided to commit to a purely plant-based diet. That meant no meat, dairy, eggs, or cheese. He also decided to quit drinking alcohol for health reasons.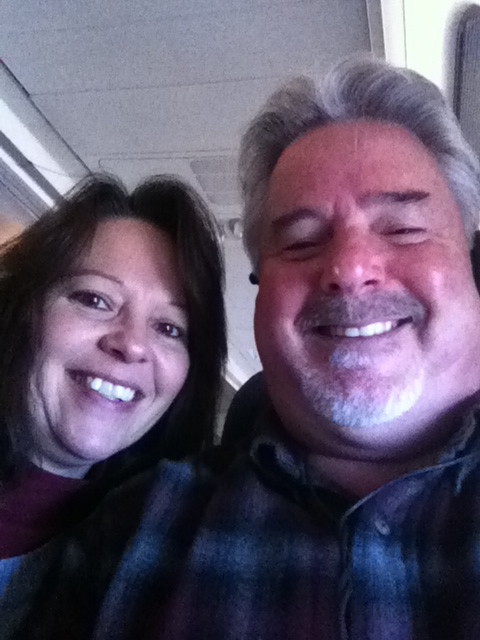 Terry and his girlfriend, Brenda before weight loss. BTW...Brenda later lost 7lbs (on a 4'11 frame) just by participating indirectly with Terry's new eating habits!
Terry was also inspired by the health results of another client of mine, Bob Browning, Terry's boss, who was achieving improvements to his health through diet and exercise. Terry and Bob would swap stories about the changes in their diets and lifestyles and tease each other when they caught each other eating cake or candy. (In fact, Bob was starting to see changes in the health of the employees throughout his company, and these employees attributed some of their changes to his example.)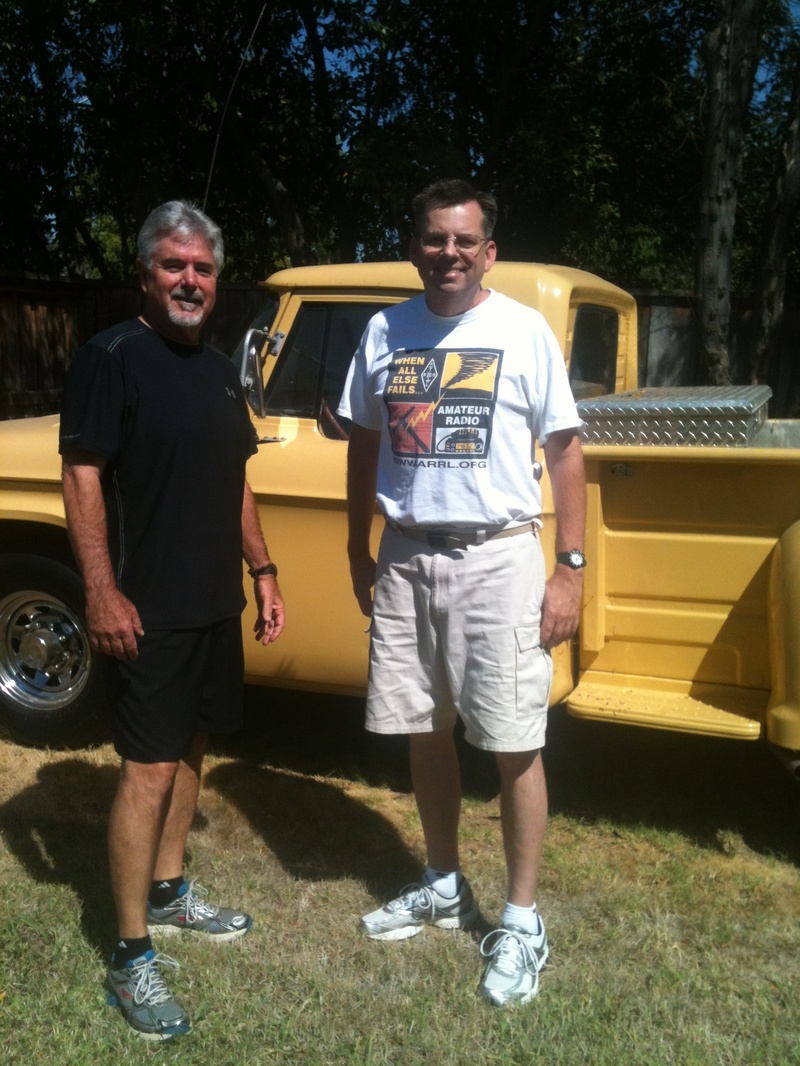 Terry (after weight loss) and Bob. Terry's boss, Bob, was one of many inspirations along the way for Terry's transformation. (See Bob's Juice Journal on my Client Juice Journal page)
Now Terry's typical day consists of the following meals:

 

Breakfast: An apple, banana, grapes, and nuts or a cup of oatmeal or quinoa.

 

Lunch: Nuts, fruit, and a salad maybe consisting of spinach with seeds, tomatoes, avocado, onion, garlic, and balsamic vinegar half mixed with a store-bought vegan dressing.

 

Snack: Nuts and/or fruit

 

Dinner: A couple of vegan tacos made from plant-based ingredients or a portabella mushroom burger with sweet potato fries, almost always accompanied by another salad and some fruit.

 

The real kicker to Terry's story is not just the drastic change in his lifestyle, but how in an amazingly short time period Terry saw results. Terry changed his lifestyle in April 2012, when he weighed 231 pounds and had gout. Now, as of August 28, 2012, he weighs 189 pounds. His gout symptoms have almost disappeared, his cholesterol is now in the healthy range of 181 (tested July 31, 2012), and he is completely off all medications!

 

What about exercise? Terry started walking to work in April 2012, after he changed his diet. Then, inspired by my client, Bob, and our workouts at American River College, he began to run the track instead of simply walking the track. He could barely make it around one-quarter of the track without stopping when he ran instead of walking. However, he kept pushing and soon was running a consistent 14-minute mile. He kept plugging away at his running and now? He can run 7.3 miles in about 1 hour and 12 minutes! He recorded a 9:22 mile during our last run, and an average of 10:07 overall on a 7.3 mile run!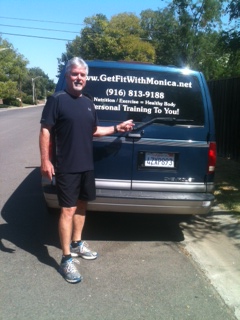 Terry after his weight loss giving my business a plug!
Terry often complains to me that he can't do something, but he pushes through somehow. He has not been without pain; changing this fast does not come without a few problems. For example, he had a calve problem, and it cut into his running. However, I got him to slow down a bit, do some yoga, and incorporate other therapeutic remedies into his routine, and then he achieved the 10:07 time on the 7.3 mile run—his best ever run time! And, just a few days ago we recorded a 8:55 mile! Not bad for a man who could barely run a ¼ of the ARC track a few months ago!

 

I wanted to write this story about Terry because it so clearly demonstrates the power of how a person can transform their life when committed to exercise coupled with a healthy, plant-based diet. Many people question whether they will feel healthy, and strong if they eat nothing but plant based foods. Terry is a good example of someone who made the change and achieved phenomenal results. He now says, "I feel grateful for getting the gout because it lead me to change my lifestyle."

 

Not everyone will see results this quickly, or choose to eat only plant-based foods, but the main objective is to move yourself toward a healthier lifestyle in a manner that you know will work for you on a permanent basis.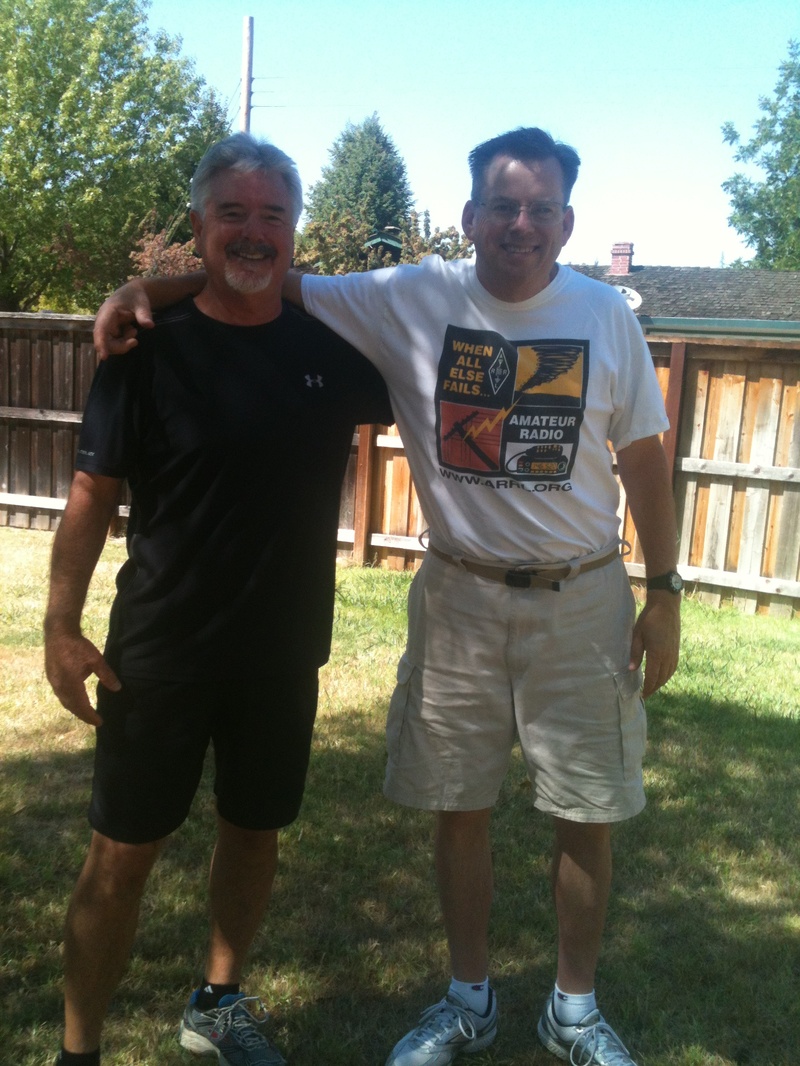 Two of my star clients!